At JPHS, we lay a strong emphasis basic skills and aim to tap and cater to individual needs of a student as we believe in the intrinsic uniqueness of each child as far as learning abilities and talents are concerned.
We venerate tradition yet firmly believe that in order to equip students for more productive lives in the changing world; we need to devise a progressive and modern curriculum. As an award winning school with consistently high-test scores and wonderful teachers, the school is known for its academic excellence. Our students have been the top-performers in the CBSE and other competitive exams in nous teacher of teaching. Along with a strong academic program, we believe in the flame of consciousness alit in each kid and extent to which it can transform their life if kindled and nurtured. Our teachers are experienced and dedicated professionals who are committed to examining each child's personality with keen eyes and help them hone their full potential while showering the kids with love and compassion. Success is not a matter of luck, but planning and organization. Our parents are an integral part of this successful effort to push forward the envelope of holistic education. Consistent support and encouragement of parents result in greater success for all students. We look forward to another successful school year. Please stay involved. We are here to help and support you in your schooling journey!
Jayshree Periwal
(Chairperson)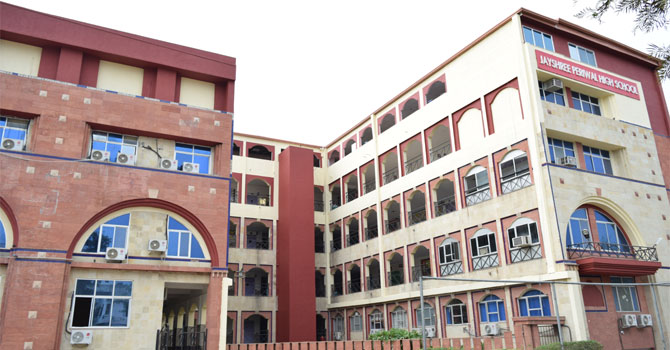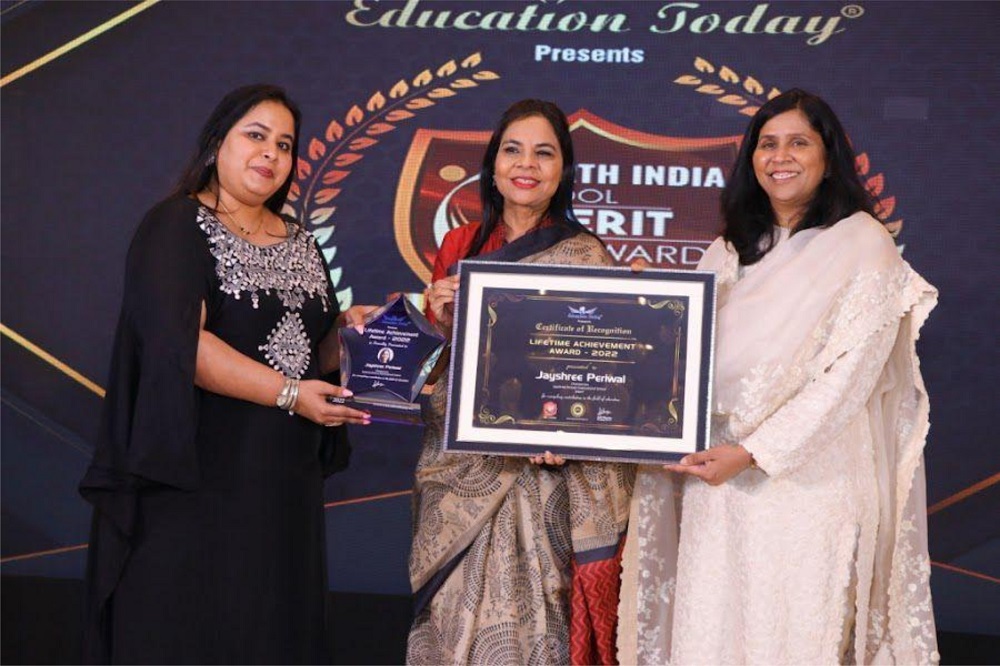 Visionary Dr Jayshree Periwal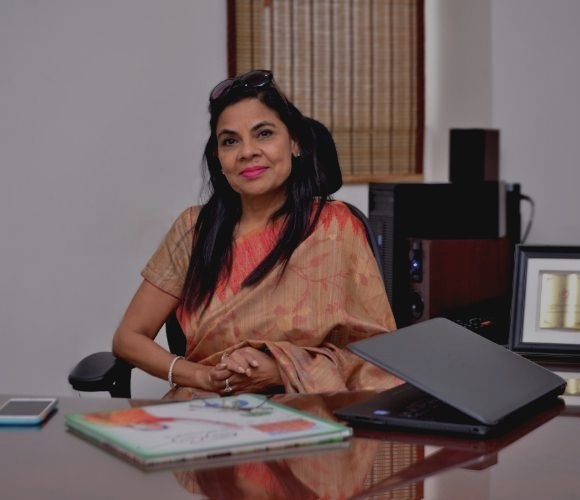 Years back at a time when stepping into the deep trenches to compete on a global education front was a daunting enough task to understand, leave alone take upon oneself; our chairperson not only gauged the gravity of inclusion of modern pedagogy and a more rigorous curriculum but went forward with a radical step of adopting them when cozying up to the traditional and rudimentary practices was clearly the easier choice. She made it the success it is today in a manner grand enough to stand firm in the bigger scheme of things. She has since not stopped her journey of evolving, herself and taking the school forward leaps and bounds with her by venturing into modern and trend changing affiliations and strategic alliances that unlike any effort yet made in the field of education have been a bullet in the bulls eye; that is the dream to achieve a futuristic style of education while staying true to the Indian roots and traditions that she believes make us who we are.
Her towering personality and overpowering passion instill confidence, pride, and purpose in her school-children, who today occupy places of importance in the top institutes of higher learning around the world, including the Ivy Leagues. She stands tall with firm convictions, boundless ideas, a remarkably positive attitude and supreme innovativeness, all of which fuel her dream of changing lives. She is modern education personified whose dream is to bridge the educational gap between the haves and the have-nots. She is eager to take her skills and expertise to the Public-Private partnership, which has been envisaged as the way forward for the running of schools in the rural areas. She met with a High Power White House Delegation in September 2010 to foster Indo-US relations. Gauging her success and categorizing them into a class is impossible for anyone who knows that starting from teaching one student in her garage she today has 6 schools in the city of Jaipur which imparts education to over the students. This innovative and path-breaking education technique to incorporate best practices from around the world and combine them with the Indian diligence sets her apart from the rest.
To help students realize their full creative potential as an individual and make a mark in their chosen field of career by nurturing them with an aptitude for leadership, innovation, scientific temper, sports, literature, arts and citizenship values. This we achieve by providing world class infrastructure combined with conducive learning environment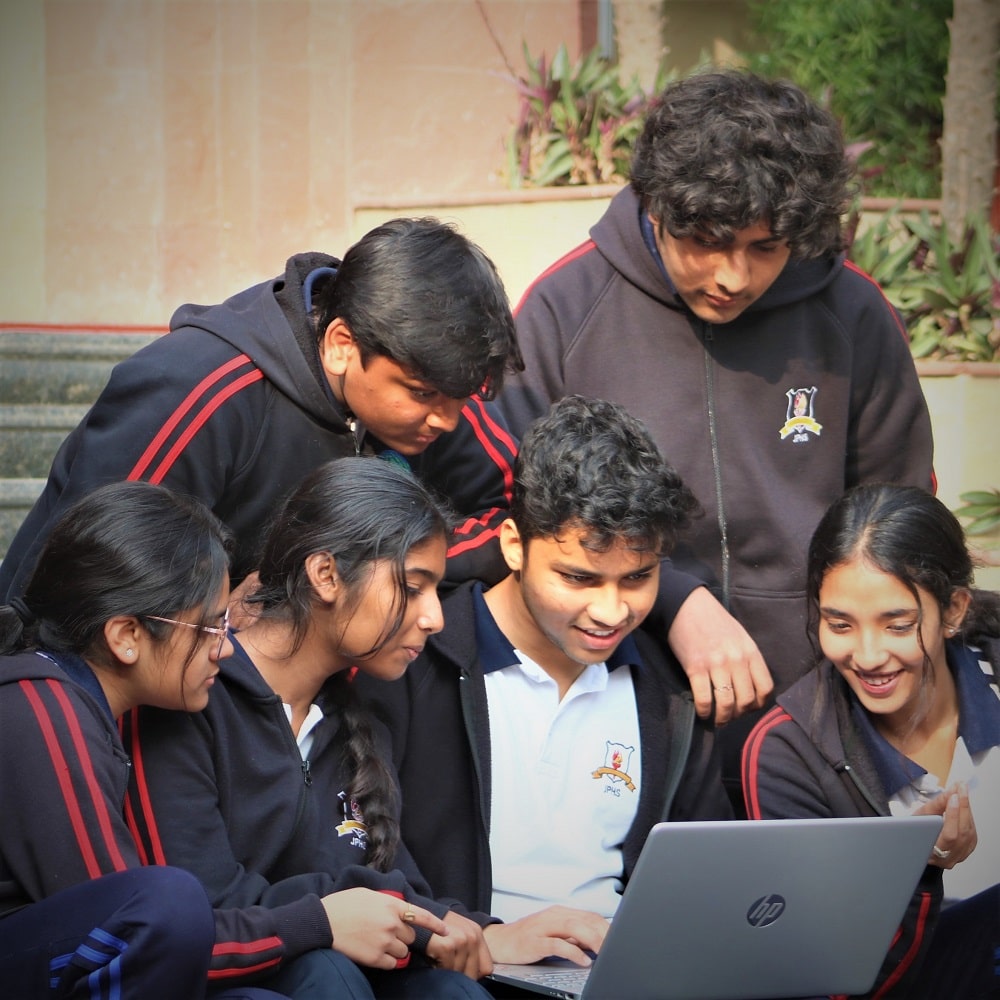 We believe in doing our work diligently so that the students are not short changed for low quality services.
We believe in working together as a community that is bound by mutual respect and interdependency. And therefore we strive to create an operating environment where both students and staff feel valued and respected.
We make all our plans and strategies around the students and their needs. Our teaching approach is highly Learner centric. We strive to make learning fun for students and at the same time demand effort to learn from them.
Our educational practice is geared towards providing the students with practical life skills and not just theoretical knowledge. The emphasis is on skill development.